We supply welded mesh panels and mesh cages fabricated from galvanised steel mesh. The basket cages can be collapsible storage containers, logistical containers, or animal cages.

Chicken Layer Cage
We offer poultry cage system for chickens, including drinker system and feeder system. Made with hot dipped zinc plated steel mesh. Unique door design offers more kennel space, and kennel reinforcement. It can avoid the breaking of the welding and fracture, thus greatly facilitating the various operations of chickens.
1. Scope: Commercial Layers, Parenting Stocks.
2. Material: Q235 Cold drawn wire welding
3. Features: Hot galvanized, auti-corrossive, long durability.
4. Size:
Lenght: 1980 mm
Total wedth: 2185 mm
Total Height: 1465 mm
5. Spare parts list: 6 Set cage, stands, water pressure regulator, water pipe, pipe connect, nipple drinker, feeder groove, hanger.
6. Packing: 20' container can packing 80 sets. 40' Hight containner can packing 200 sets.
The capability of container cage is 72 chickens one set.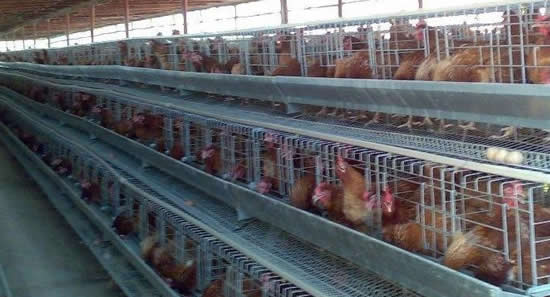 3-4 Chicken Nest, Galvanized Welded Panel Chicken Layer Cage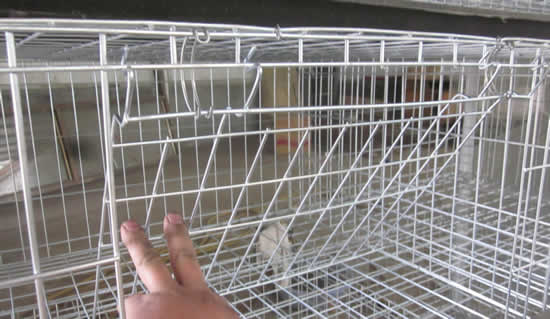 5000 Birds Poultry House, Automatic Chicken House Layer Cages of Galvanized Wire Mesh
Multi Layer Chicken / Bird Cages:
Dimension of single unit coop 1900×2060×1600 mm
Dimension of single coop cell 390×420×420/380 mm
Capacity of single unit coop 4 birds/cell×4 cells/coop×6 coops=96 birds/unit
The space of each bird 409.5 sq. cm each bird
Spare parts list: 6 Set cage, 3 pcs water box/or water pressure regulator , 12 meter pipe, 24/30 pcs nipple drinker, feeder groove, support.
Packing: 20' container can packing 84 sets. 40' Hight containner can packing 200 sets.
The capability of cage is 96 chickens one set
Plastic Poultry Cages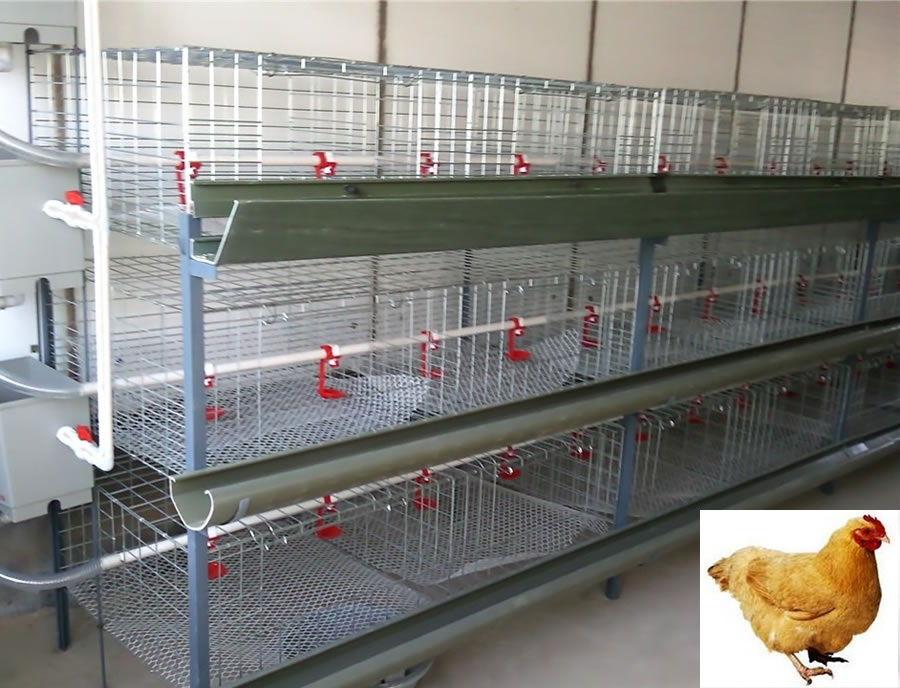 Rabbit Cages
Metal wire rabbit cage is used for keeping dogs,cats and small pets.
It is ventilate, tidy, beautiful, corrosion-resistant and bite-resistant.
Wire rabbit cage is foldable for convenient uses.
Metal wire mesh cage are made of welded low carbon steel welded wire mesh and plastic pallet.
Colour can be made as your request.
Mostly the wire diameter is 2.0mm--4.0mm,
Mostly the hole size is 3x15cm
Popular cage size:
Single layer: 100x54x44cm,120x54x50cm
Double layers:100x54x88cm,120x54x95cm
Triple layers:100x54x130cm,120x54x135cm
Stand also can be made as your request.
The surface treatment is electro galvanzed or PVC coated.
The clour can be black,light blue and purple
Feature:
Ventilation are the major advantage, bite-resistant,corrosion-resistant, easy to disinfect and easy to use. It is suitable for indoor rabbitry or warmer regions. It is the best house for rabbit,cat,etc small pets.
Rabbit farming industrial applied mesh containers: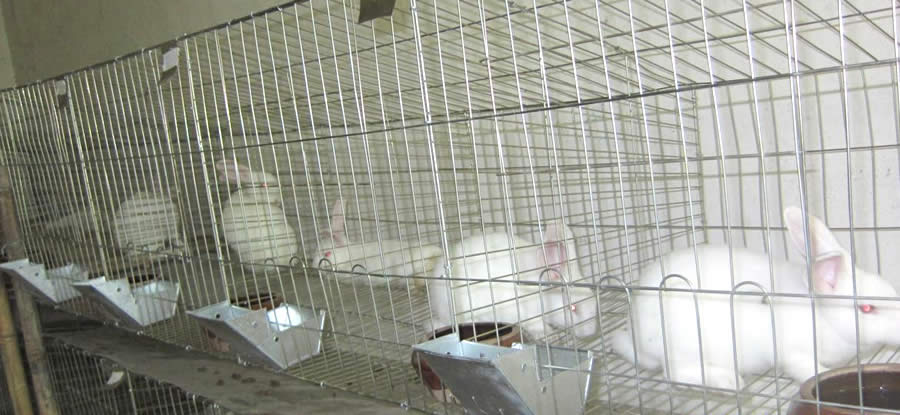 Galvanized carbon steel mesh rabbit cages of 3 tieers with 3 doors
Common Sizes:
Material: Low carbon steel wire Q 235
Surface: Electric galvanized, anti-rust 1-2 years, using life more than 10 years.
For Hot Dip galvanized cage, anti-rust 8-9 years, using life more than 15 years.
Wire diameter: 2.5mm.
Type: 3 tiers, 3 doors;3 tiers, 4 doors;4 tiers, 6 doors.
Capacity:9 Rabbits;12 Rabbits;24 Rabbits.
Size /door:0.6x0.6x0.45m;0.5x0.6x0.54m;0.3x0.5x0.4m.
Size/ set cage:1.8mx0.6mx1.5m;2mx0.6mx1.5m;1.8mx0.5mx1.75m.