Copper / Brass / Phosphor Bronze mesh enjoys excellent conduction property. Copper mesh can be used for decoration of furniture, architerctural mesh curtains, construction wall fixing, insulation and heat preserving. Copper Hexagonal Mesh Wire can be made with positive twist, reverse twist weave and straight and reverse twisting .

Features:
Copper Hex Mesh has simple construction, easy processing;
Twisted weaving hexagonal holes can withstand a wide range of deformation, without collapsing, suitable for reinforcing mesh;
Saving transportation costs. It can be shrunk to a small volume, packed in a moisture-proof paper packaging, occupying very little space in storage or transport.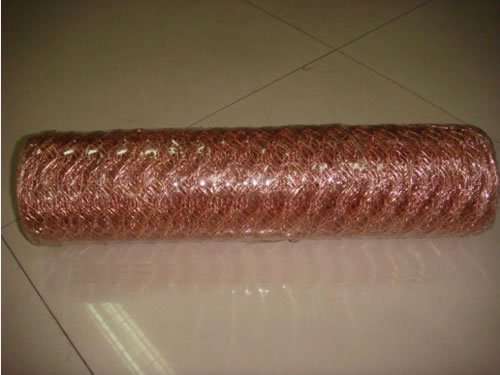 Hex Copper Wire / Brass Wire Mesh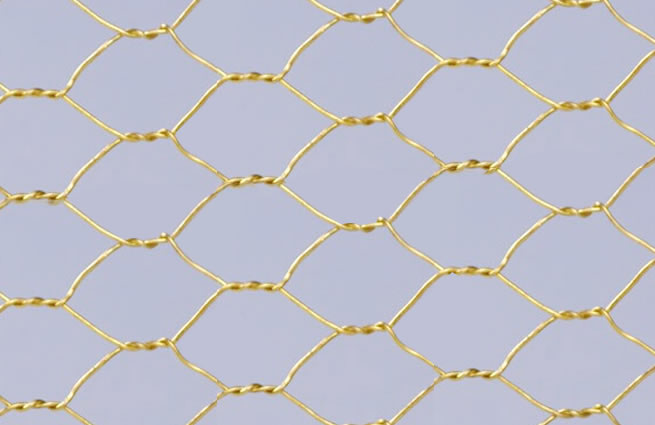 Straight Twisted Copper Mesh for Architectural and Furniture Decoration Screen
Brass Mesh Chicken Wire:
90% Copper, 10% Zinc bronze mesh is used in furniture, cabinet mesh, pet exclusion, mole control, arts and crafts, decorative surface treatments and accents, garden and lighting applications, specialized organic farming, high frequency antenna ground planes, etc.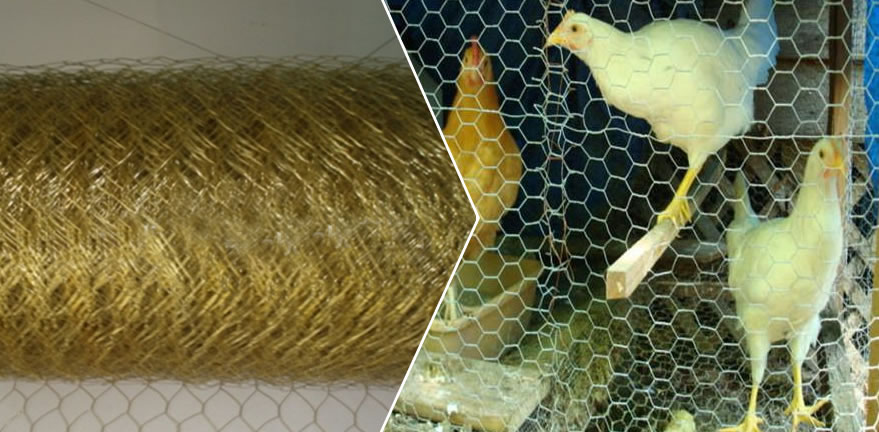 Specifications of Copper / Brass / Phosphor Bronze Hexagonal Nets:
Hex. wire net in normal twist (width of 0.5M-2.0M)

Mesh

Wire Gauge (BWG)

Inch

mm

3/8"

10mm

27,26,25,24,23,22,21

1/2"

13mm

25,24,23,22,21,20,

5/8"

16mm

27,26,25,24,23,22

3/4"

20mm

25,24,23,22,21,20,19

1"

25mm

25,24,23,22,21,20,19,18

5/4''

32mm

22,21,20,19,18

3/2''

40mm

22,21,20,19,18,17

2"

50mm

22,21,20,19,18,17,16,15,14

3"

75mm

21,20,19,18,17,16,15,14

4"

100mm

17,16,15,14
Hex. wire netting in reverse twist (width of 0.5M-2.0M)

Mesh

Wire Gauge(BWG)

Reinforcement

Inch

mm

(BWG)

Width(ft)

Strand

1"

25mm

22,21,20,18

2'

1

5/4''

32mm

22,21,20,18

3'

2

3/2''

40mm

20,19,18

4'

3

2"

50mm

20,19,18

5'

4

3"

75mm

20,19,18

6'

5