We supply mainly three types of mesh fences made of chain link mesh, hexagonal mesh and welded mesh panels. Together with u posts and studded t fence posts for installation and fixing. Our metal fences are mainly used for temporary and security control of perimeters, crowd, events and various sites.

Hex Mesh for Chicken and Poultry Wire Fencing:
Hexagonal mesh in various twisted metals including stainless steel, heavy galvanized wire or carbon steel wire. Galvanized and PVC-Coated Hex wire netting can be used as wire mesh fences for poultries. The hexagonal opening can keep chicken while allowing big air flow and enabling the feeding easy for the farmers.

Opening:13mm 19mm 25mm 31mm 38mm 50mm.
Wire diameter: 0.7mm – 1.6mm.
Fence height: 12", 18", 24", 30", 36", 48", 60", 72".
20 Gauge Green vinyl coated Twisted Hexagonal Mesh, Offering Tensile Strength and Durability, suitable for making livestock, playground and sports fencing.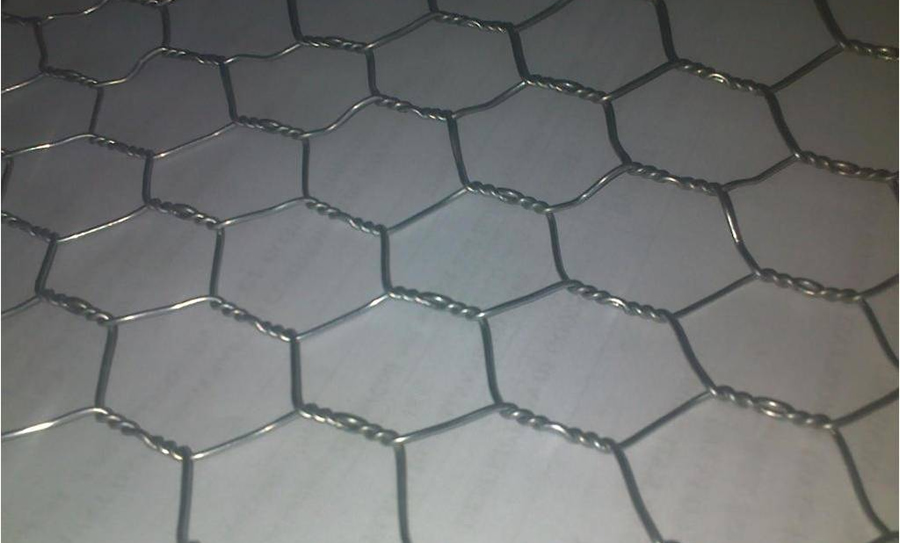 Popular Specification of Hexagonal Mesh Fencing:
Mesh opening: 1"
diameter: 0.5mm-1.2mm
width: 0.2m-2.0m
Mesh opening: 3/4"
diameter: 0.6mm-0.9mm
width: 0.2m-2.0m
Mesh opening: 1/2"
diameter: 0.4mm-0.7mm
width: 0.2m-2.0m
Mesh roll length: 30m, 25m or 50m per roll.
Colors can be galvanized bright, green coated as the most popular.
Chain Link Netting Temporary Fence
Vinyl coated Chain Link Fence and Welded Mesh Panels are popularly used for Temporary Fencing Barriers. Our metal mesh temporary fence system is ideal for basketball, golf, tennis-court, football and soccer field enclosures and any other outdoor sports application in which players' safety is paramount.
We provide mobile fencing and barrier solutions for safety, versatility, portable temp control barriers and guards for specific sites or construction projects.
Materials applied for Temporary fencing include galvanized chain link fence and welded wire panels.
Temporary Safety Fence Panels of Welded Mesh, Mobile Fencing Panels:
Welded mesh fence panels are installed to protect pedestrians and drivers in hazardous areas. This fence is easy for one person to install and take down.
General temporary fence comes when a sturdy, durable, safety fencing is needed for a wide variety of construction, industrial and crowd control applications.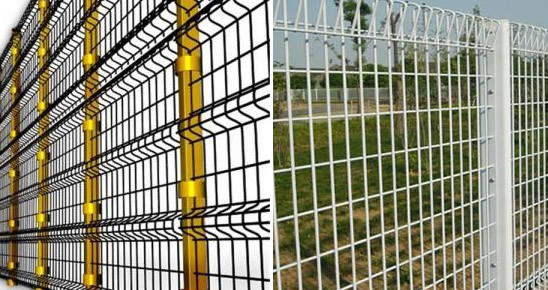 Fence Panel Material:
High quality low carbon steel wire, hot dipped galvanized wire, pvc coated wire
Features:
1. Welded then galvanized, uniform mesh
2. high strengthen with good quality low carbon steel wire
3. wide vision
6. easy installation

Temporary Welded Mesh Fence clamp:
The post and the hook will be welded together. Between every two pieces of the fence, we will install them with the steel clamp. Generally, the post is the round tube(32mm, 48mm OD).

Heavy Duty U Type Fencing Posts with Galvanized Zinc Coating Finish, Used for Installation of Fence Panels

Powder coated U type fence post
U post is durable,green poly coated steel.
Posts can be bolted together for extra support.
Special channel construction for maximum strength
Individually upc labeled.
Fence posts can be many types (depending on design or country) a U-post, star picket, a Y-post, star post, fence post or picket. They are made of steel and are sometimes manufactured using durable rail steel. They can be used to support various types of wire or wire mesh. The end view of the post creates an obvious U, T or other shape. The posts are driven into the ground with a manual or pneumatic post pounder. All along the post, along the spine, there are studs or nubs that prevent the barbed wire or mesh from sliding up or down the post.
This seemingly simple "U" Design post is of thermal plastic material manufactured in a manner which forms a post that clearly out performs, stronger and the best value of any other comparable post.
Steel Post Specifications:
Galvanized + PVC Coated
Diameter(mm)
Length(m)
Wall thickness(mm)
32
1.2/1.5/1.8/2.2
1.2
38
1.2/1.5/1.8/2.2
1.2
42
1.5/1.8/2.0/2.5
1.2
48
1.5/1.8/2.0/2.5
1.5
60
1.5/1.8/2.0/2.5
1.5
U post
Thickness
2.0mm, 2.2mm, 2.5mm
Length
Light duty
3 feet
4 feet
5 feet
6 feet
Heavy duty
5 feet
6 feet
7 feet
8 feet
9 feet
10 feet
Finish
Painted & zinc plated
Packing
5 pcs/bundle, 200pcs/pallet
These galvanized and coated fence posts have light duty or heavy duty U posts. The posts have a green baked enamel finish, fastening clips every 6", and are available in two gauges and various lengths.
LIGHT DUTY - U POST
Gauge:13.5
Sizes:3, 4, 5, 6
Color: Green
Quantity: 10 Per Bundle
HEAVY DUTY - U POST
Gauge:12
Sizes:5, 6, 7, 8
Color: Green
Quantity: 5 Per Bundle