Welded mesh screen has flat even surface and welded firm structure, used for building materials, construction, fencing, agriculture, industry, mining, fishing, poultry, runway enclosures, draining rack, fruit drying screen,and other uses. Through high-precision processing, the end products of square or rectangular opening steel mesh hardware cloth is level, rust-resistant and flat with sturdy structure.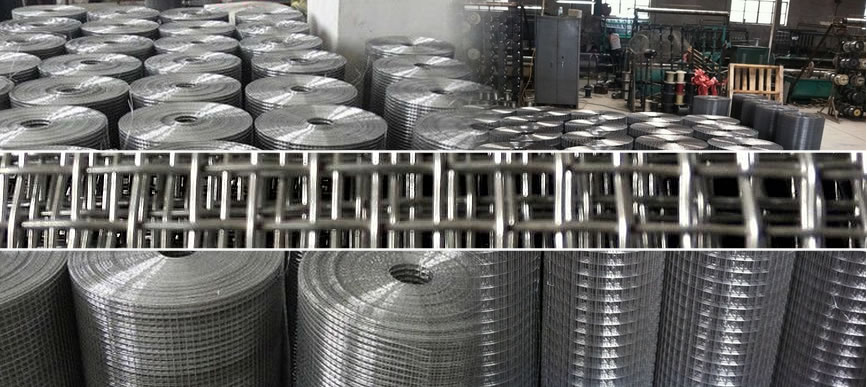 Galvanized and Hot Dipped Galvanized Welded Mesh, Square Hole Wire Mesh Industrial Screen Cloth, supplied in rolls or panels. Surface finishes can be Electro galvanized, hot dipped galvanized, PVC powder or enamel coated galvanized, and stainless steel.

Advantages:
1. High intensity anti-high temperature.
2. Better strength and strong integration
3. Flat & even surface and strong structure
4. Anti-rust property
5. Not easy to loosen even be cut into parts or exerted force on the parts
6. A long service life and the service life can reach to several decades
Specification of Galvanized Mesh Welded Hardware Cloth
OPENING
In inch
In metric unit(mm)
Wire Diameter<BWG>
2" x 3", rectangular
50mm x 75mm
2.0mm,2.5mm,1.65mm
3" x 3" square mesh
75mm x 756mm
2.67mm,2.41mm,2.11mm,1.83mm,1.65mm
2" x 4", rectangular mesh
50mm x 100mm
2.11mm,2.5mm
4" x 4" square mesh
100mm x 100mm
2.0mm,2.5mm

Technical Note:

1.Standard roll length: 30m;width: 0.5m to 1.8m
2.Special sizes available at request
3.Packing: in waterproof paper in rolls. Custom packing available at request.
PVC Powder Coated or Painted Galvanized Welded Mesh Fence Panels:

Made of quality welded low carbon steel wire mesh galvanized before, then coated with PVC powder or PE powder. The coated layer is even,strong adhere siveness and bright luster with long live good anti-corrosive property. All kinds of colors can be coated according to customers' special requirements. Widely used as garden fence, playground fence and temporary control fence.
Specifications of Coated Welded Galvanized Steel Mesh for Fence Panel Uses
OPENING
In inch
In metric unit(mm)
Wire Diameter<BWG>
1/2" x 1/2" square mesh
12.7mm x 12.7mm
16,17,18,19,20,21
3/4" x 3/4", square mesh
19mm x 19mm
16,17,18,19,20,21
1" x 1" square mesh
25.4mm x25.4mm
15,16,17,18,19,20

Technical Note:

1.Standard roll length: 30m;width: 0.5m to 1.8m
2.Special sizes available at request
3.Packing: in waterproof paper in rolls. Custom packing available at request.
Welded Mesh Panels Used for Fabricating Wire Shelves, Rackings, Containers and Cages:

Welded steel mesh panels are popularly used for fabricating of various industrial mesh products, mainly:
Welded Mesh Shelves;
Wire Racks;
Wire Mesh Shelves;
Pallet Racks;
Wire Containers for Storages;
Security Lockers;
Security Cages and more.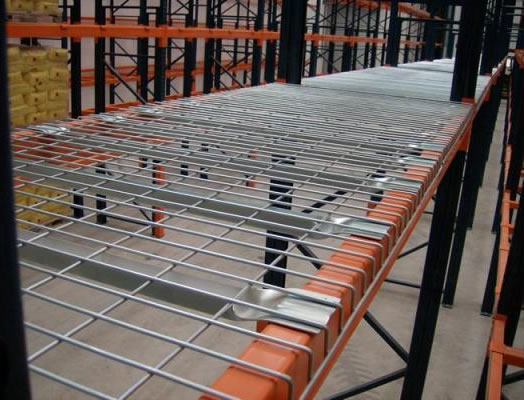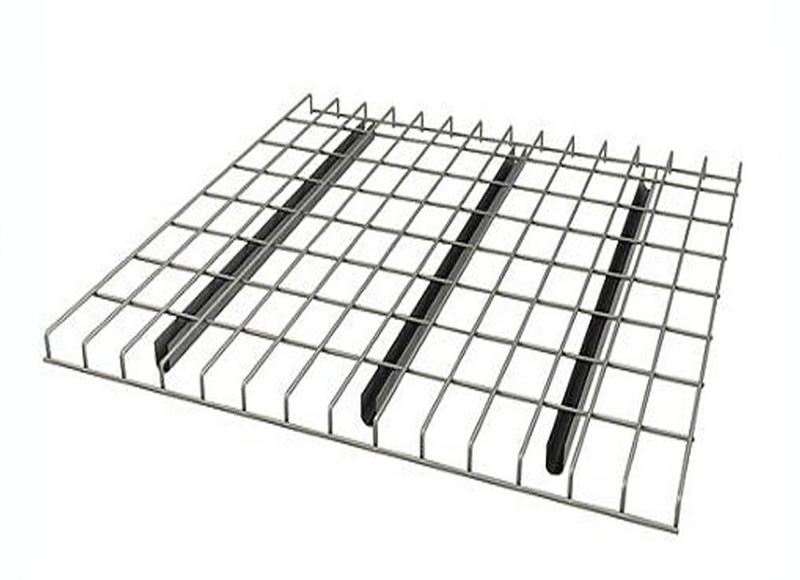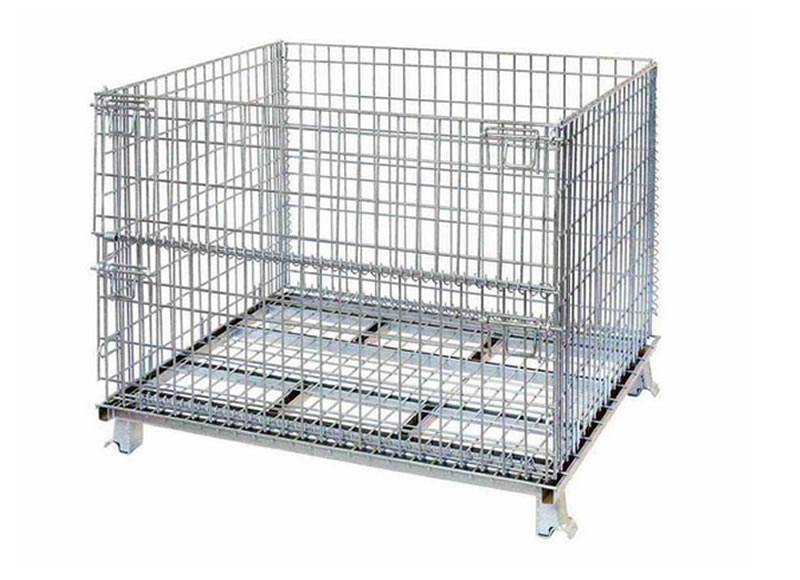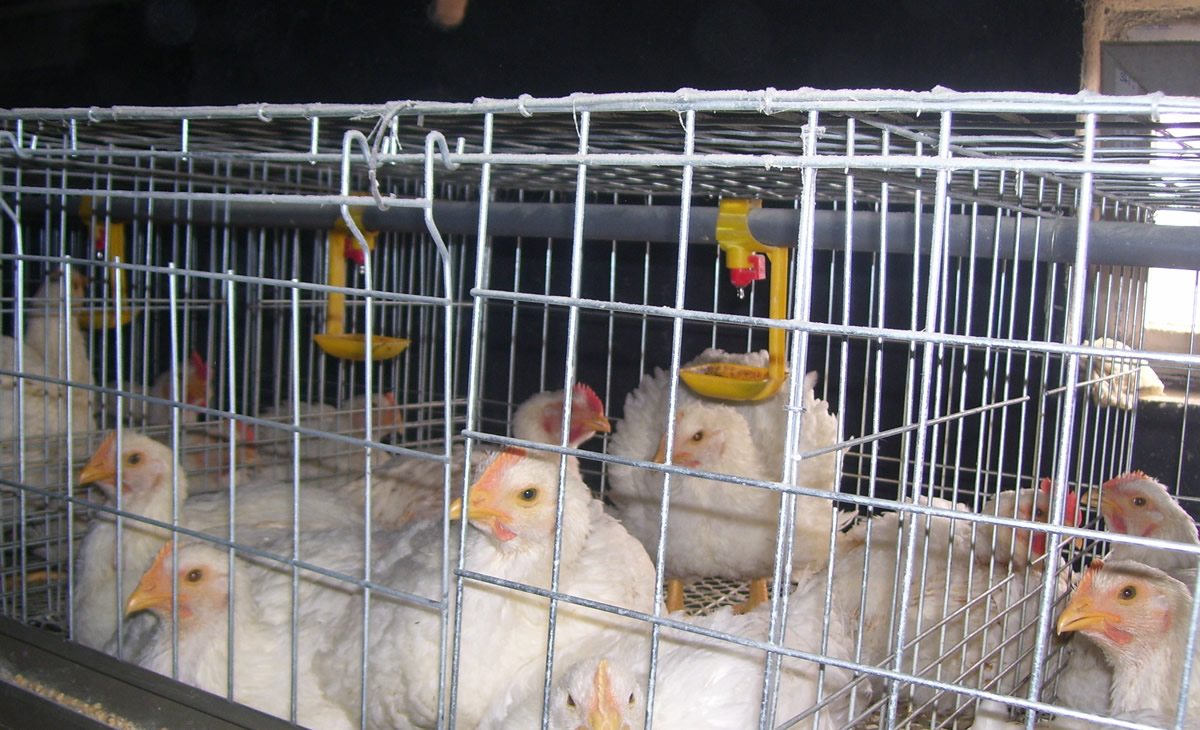 Single Layer Galvanized Mesh Chicken Cages
Various sizes of panels are available for making custom size single or multi-layer chicken wire cages.
Technical Requirements for Making Chicken Wire Cage Panels:
The opening holes sizes are up to the eggs minor axis and the chicken feet sizes. The mesh grid should not be too close, otherwise, it will affect fecal leakage. Small hole cages will need more wire mesh material in manufacture and will also raise the cost of chicken wire cages.

Warp wire and weft wire diameter:
The bottom warp wire mesh spacing should not be greater than 2/3 of the minor axis of eggs 2/3, and generally 24 to 26 mm; weft spacing should not be greater than2/3 of the length of the chicken feet, should normally be less than 50 mm.
The bottom wire mesh panel is an important part of the chicken feeding cages, it will not only withstand the weight of the chicken, but also make eggs from hens easily rolled into the front tanks under the cages with no damages to the eggs. At the same time, the bottom wire mesh will allow majority of the stool leak into the ground, reducing wire mesh cages pollution. The mesh holes shall also ensure easy catching of the chicken wire, stable and comfortable standing and walking of the chicken.
So, the bottom wire mesh panels need to be welded into a firm structure with certain strength, elasticity and tilt.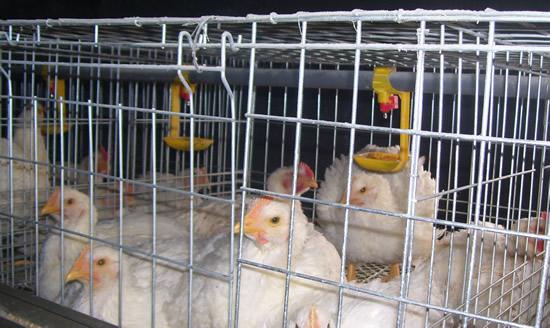 Multi Layer Chicken Wire Coop Steel Mesh Cage for Chicken Farming
Uses: For breeding of egg chickens, meat chickens and young chickens.
Wire Mesh Panel Welding Machine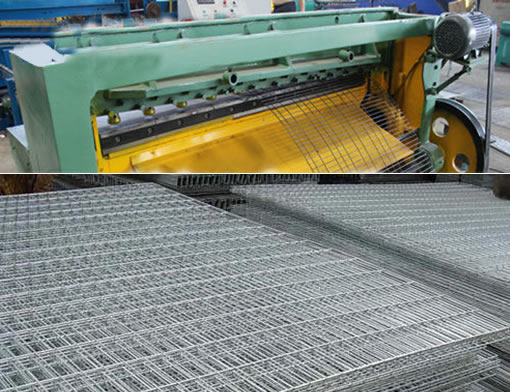 We supply welding machine specially designed for welded wire mesh panel manufacture used for fencing and fabricating uses.
Basic Information of Light Welded Wire Mesh Welding Machine as follows:

1. PLC program &touch screen (Delta)
2. Servo motor for pulling mesh, can adjust cross wire space online.
3. Servo motor for feeding cross wires, automatically from wire coil.
4. The main motor, for the upper welding electrodes, will use inverter (inverter).
5. Equip with automatic mesh cutting machine.
6. The error of angle line is +/-5mm. The error of horizontal is +/-3mm.
7.Welding speed:45 times/min
8.Welding transformer:60KW*2pcs
9. Welding electrodes:16pcs
10 .Wire feeding way: from wire coils
11. Auto wire feeding, mesh welding, edge cutting, mesh cutting and mesh pulling, etc.
Wire Arrangement for Welding:
Wire diameter applied:2-3.5mm
Longitude wire space:50-200mm
Cross wire space:25-200mm
Mesh width:1.2m
Wire Mesh Welding Machine Technical Index:
| | | | |
| --- | --- | --- | --- |
| Wire diameter | 2-3mm | Width of mesh | Max.1200mm |
| Longitude wire space | 50-200mm | Cross wire space | 25-200mm |
| Welding electrodes | 25pcs | Welding speed | 60 times/min |
| Longitude wire feeding | From wire coils | Cross wire feeding | From wire coils |
| Rated electrical power | 60kva*3 pcs | Rated voltage | Clients' voltage |
| Overall size | 2.5*2.1*1.4m | Weight | 2500kg |